Bakery
Our selection fresh out the oven
PANINETTE®
DISCOVER OUR MOST
VERSATILE CREATION
Learn about Dina Foods'
signature flatbread brand
Paninette®
TASTY GOODNESS® RANGE
PERFECT FOR
ON-THE-GO
Learn about Dina Foods'
signature Tasty Goodness® range
Dina Foods' wide range of traditional Mediterranean flatbreads are baked in stone ovens to provide authentic, artisanal goods. Our ethos is to create healthy flatbreads according to time-honoured recipes which are naturally low in salt and contain no additives or colouring. Our flatbreads are available in white, wholemeal and alternative varieties.
Using traditional recipes and with our bespoke production equipment, we produce a wide selection of pitta breads, classic Mediterranean flatbreads (like khobez and our trademarked Paninette® range), as well as a selection of Asian inspired breads.
Our product development has always been customer-driven and has helped us create our ever-growing range of Dina bread products.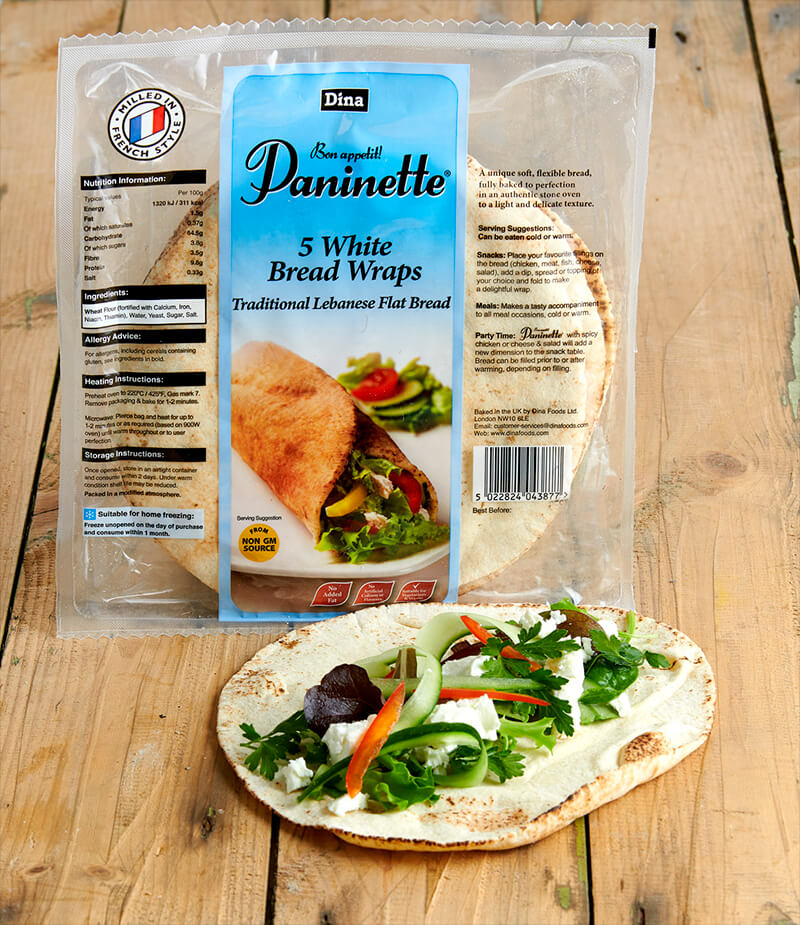 Cocktail Pitta – Twin Pack