Dina Foods' Paninette® is so much more than just a flatbread! Our experienced bakers started to explore how they could re-create traditional Khobez to be more versatile and spent countless hours developing a new formula and process to make a better khobez.
The Paninette® uses a bespoke flour mix created exclusively for Dina Foods and is baked in an authentic stone tunnel oven to create this unique, two-layer, Mediterranean flatbread. This gives a light and delicate texture and a piece of soft, flexible bread, which is presented in a disc shape and can be used just like a panini or a baguette for sandwich making. That's when Paninette was born – we loved it so much we trademarked it!
Dina Foods' signature brand Paninette® is based around the
traditional Lebanese flatbread knows as "Khobez" meaning bread in Arabic.
Our most versatile creation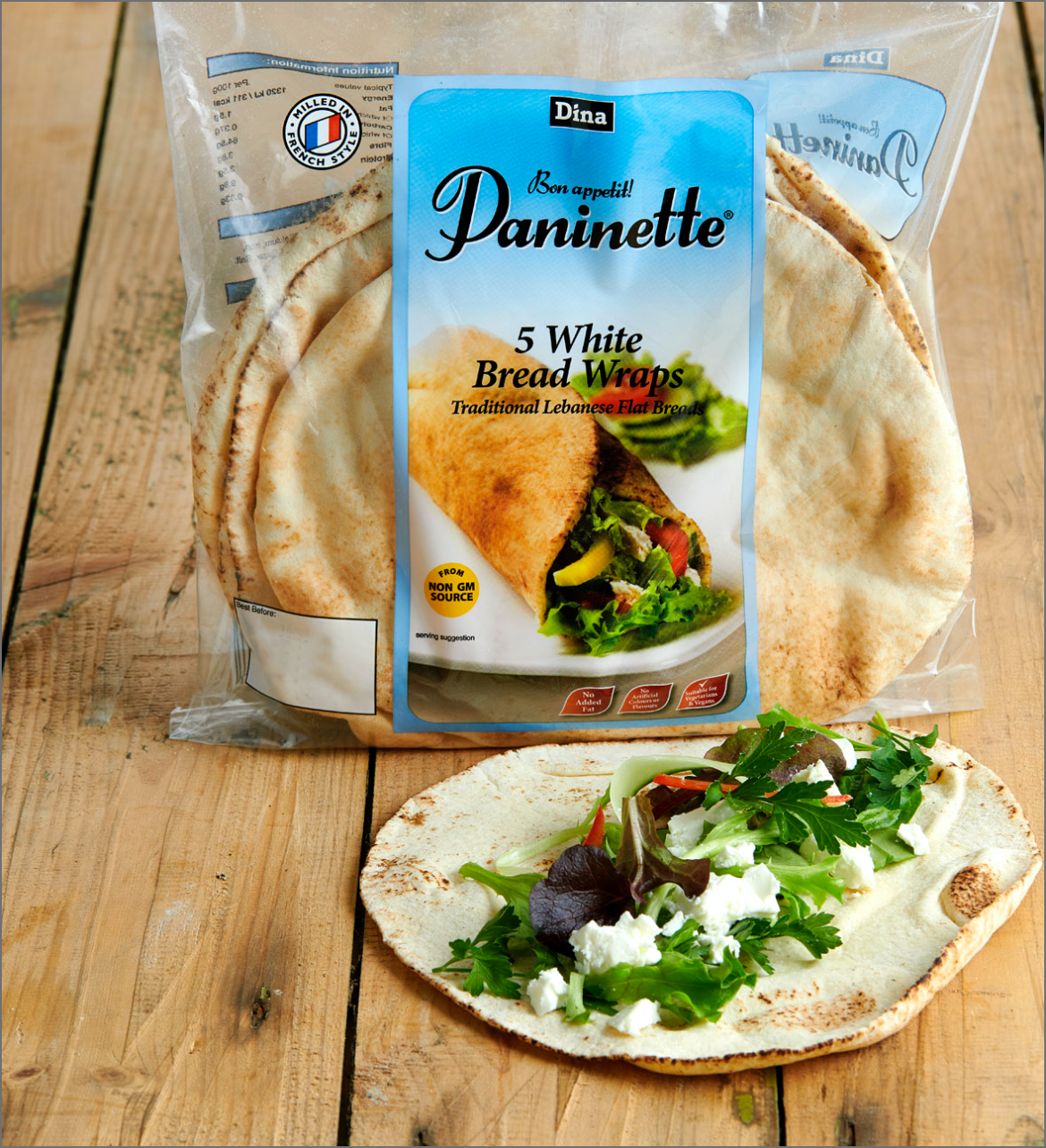 White
Bread Wraps
Wholemeal
Bread Wraps
Large White
Bread Wraps
Paninette® can be used in many ways due to its versatility. You can use it as a flatbread to wrap around any flavour you like, hot or cold.
Open it up and fill with your favourite sweet or savoury flavours, simply tear and share to enjoy with family and friends or use as a meal accompaniment.
Some of our consumers even use it as a pizza base! We are always hearing of different ways to use Paninette® and share lots of recipe ideas on our social media platforms. The Paninette® is a healthy, tasty and convenient option for everyone.
Dina Foods' Paninette® flatbread has proved hugely popular with customers and consumers alike as it offers an on-trend combination of authenticity and versatility all in one vegetarian-friendly and high-quality flatbread.
Paninette® comes in two sizes 8" or 12" and is available in white flour or wholemeal flour and can be purchased from major retailers in the UK. It is also available in 8", 10" and 12" for foodservice.